Melbourne tops the list of Australia's modern cities. It's a haven for culinary lovers and is renowned for its special seafood treats. The city is a charming holiday spot for both solo travelers and family vacations. What's more? It's a busy city with incredible sites and scenery. There are also endless outdoor pursuits that you can enjoy in the enchanting city.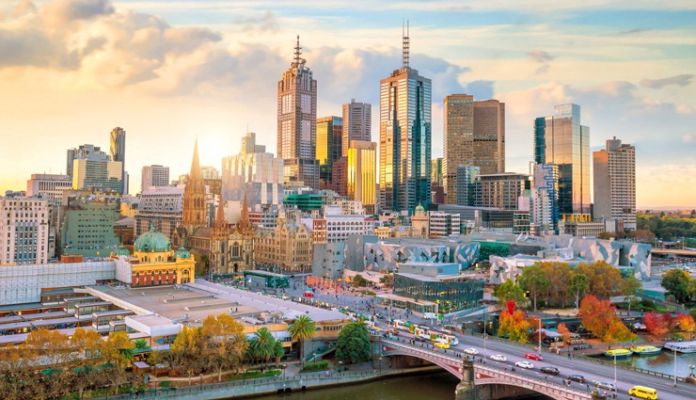 Why tour Melbourne?
Are you seeking an ideal vacation destination for that thrilling experience? You have more than enough reasons to visit Melbourne now. The city has a lot to offer to both the locals and visitors. From shopping centers, beautiful landscapes to art galleries, the list can go on and on.
Vacationing in Melbourne gives you a lifetime opportunity for fun and beautiful scenery. And you may be tempted to extend your stay budget for extra cash just in case this happens!
The city also boasts an endless list of restaurants and eateries.
It's an excellent spot for food lovers, and it allows you to sample exotic cuisines that form part of the city's culture. Typical dishes in the city include fairy bread, Chicken Parma, Salt&Pepper Calamari, Dim sims, Anzac biscuits, and many more.
What are the most exciting outdoor activities to try out?
Spending time outdoor is a favorite pastime for many. It's an excellent way of bonding with your loved ones. An outdoor tour in Melbourne will remind you of your childhood freedom and allow you to experience the city's natural beauty. If seeking ways to have fun outdoors, here's a list of activities to consider.
1. Hot Air Balloon
What a better way to see Melbourne? Hot Air Balloon is an inspiring yet uplifting experience. It starts at dawn, enabling you to see the rising sun, and you float up and drift over the magnificent city. The basket holds up to about ten individuals, and you can see various places from its comfort.
These include the Melbourne Cricket Ground (MCG), Port Philip Bay, and the Eureka Tower. Is that all? Not yet! Once you come down, you'll be welcomed by buffet breakfast at the Pullman Melbourne on the Park Hotel.
2. Off-road safaris
An off-road safari is a great way to tour Melbourne. It gives you an impressive view of the city and the wild. Plan a safari at the Werribee open range zoo, which is a short drive from Melbourne. You'll encounter magnificent wild animals like rhinos, giraffes, zebras, antelopes, and many other creatures that traverse the open savannah in the zoo. You'll see the animals at a close range and learn some tips on helping prevent their extinction.
3. Rap jumping
Rap jumping is an advanced type of freestyle rope work. It's an excellent activity for anyone who wishes to get that adrenalin rush. It offers a unique kind of stimulation and involves running down a seven-story structure. The best bit about this pursuit is that you're always in control of your descending speed. What if I am seeking a double adrenalin thrill? Try out the night-time rap; it offers that rappel experience but in the dark.
4. Penguin parade
Plan a visit to Philip's island. It's a famous penguin parade and is the only commercial spot globally, allowing you to see penguins in their natural habitat. Philip Island is also famous for other wildlife viewings, and you're likely to see koalas and seals.
Take a seat and have your camera ready as you watch little penguins move up in the Summerland beach. What's more? You can choose to see the penguins in the underground viewing space or the general viewing bleachers.
5. Whale watching
Are you a nature lover? Then Philip Island is your best bet. Visit between May and October and have the opportunity of a lifetime. You'll see humpback whales, orcas, and southern right whales as they migrate to the more temperate waters.
There are different whale watching options to choose from. Whatever your choice, you'll still have a majestic view of these incredible creatures along the Victorian coastline. Remember to have your binoculars at hand and seize each opportunity.
6. Sunset watching
A vacation in Melbourne is incomplete without viewing the sunset. If you love watching the sun go down, you'll agree with the fact that there's a unique feeling about the sunset. And this makes it worth waiting. There are different places where you can get that sunset experience. These include the Grampians national park, Mount Dandenong, Red rock volcanic reserve, Melville caves, and more.
7. Roof-top viewings
Get an extraordinary view of Melbourne from the Rooftop Cinema. The event kicks off after sunset and runs from December to March. If touring in summer, it's an excellent way of spending the summer nights. What a great way of experiencing a full view of the city while sipping on a cocktail or watching your favorite movie?
8. Bike on the famous rocks
If you love touring on wheels, grab your bike, saddle up and cruise around the city. Melbourne boasts of numerous bike trails, and you'll meet many other riders. The best bike rides in Melbourne are; Lilydale to Warburton rail trail and the Main Yarra Trail.
9. Watch sporting activities at the Melbourne sports center
If you're a sports enthusiast, the Melbourne sports arena is the place to be. It brags of various world-class facilities, including indoor, outdoor, and lap pools. You'll also get a gym and a wellness zone in this place. Various sporting activities take place in the sports center. These are, for example, hockey, soccer, basketball, yoga, boxing, and the list goes on.
10. Attend a cultural show
Melbourne is a city buzzing with culture and arts. Book a show at the East End Theater and watch stimulating visual shows. These include art collections, innovation, and the skill of the local artists and designers. There are also many other art galleries that you can visit across the city. For instance, the Abbotsford Convent is an art and cultural precinct. It hosts a wide range of affinities like markets, eateries, and classes.
The bottom line
Outdoor activities are a great way of unwinding after a long day of events. While there are various pursuits in Melbourne, it's advisable to pack the right attire for such events. Plan and involve your loved ones in choosing the right activities for your Melbourne trip.