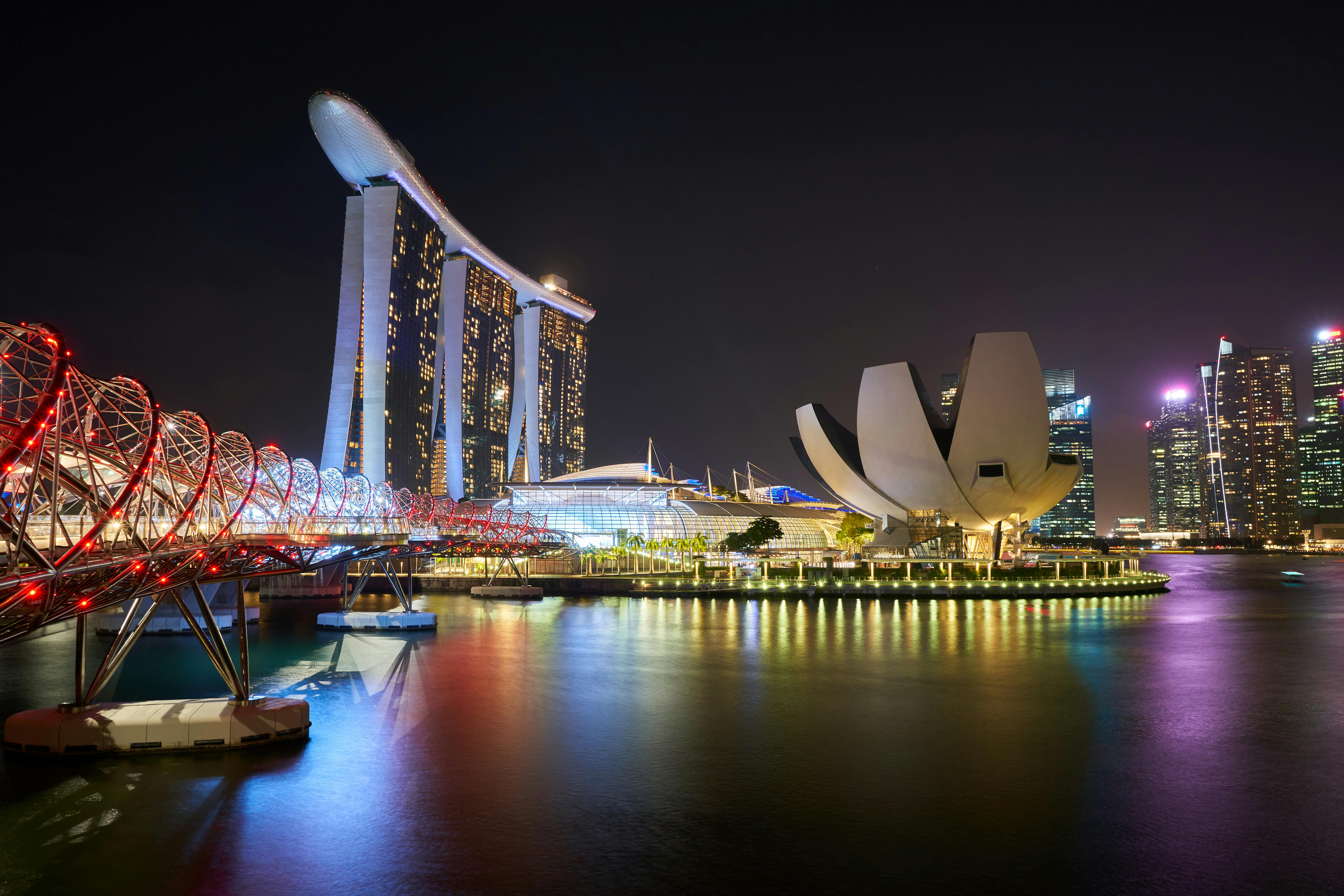 Playing a poker game can be a fun thing to do regardless of where you are, but that doesn't mean that the location you are in won't affect the experience. Sometimes it's fun to base your travel plans on a particular activity or attraction, such as touring League One venues for a soccer fan or visiting restaurants led by famous chefs for the food enthusiasts.
People who play poker frequently tend to appreciate the variety of games and luxurious environments of a prestigious casino. Places like Singapore and Monte Carlo offer visitors access to exclusive poker rooms but also different forms of entertainment. From famous magicians to art galleries and even ski rinks, poker players have plenty of ways to keep themselves busy. And this is even before considering the variety of gambling tables and machines available. But what are the best places to travel and play poker?
The Venetian Macao
This venue is owned by the American chain Las Vegas Sands, and like its American counterpart, it replicates the famous Italian city's architecture. It's one of the most significant buildings in the world, hosting hundreds of gaming tables and lots of machines, as well as multiple restaurants, making it an all-in-one travel experience.
Marina Bay Sands Casino
One of the most expensive properties globally, this massive and iconic building has been featured in different types of media, from reality shows like The Amazing Race to video game franchises such as Call of Duty.
The Casino also hosts multiple attractions like a restaurant featuring world-famous chefs, a skating rink, and an art and science museum. It's also located just in front of a beautiful marina, providing a fantastic view of the city, especially at night.
Rio's Convention Center
This prestigious venue housed the 2021 WSOP and offered a great variety of games throughout the year. After an exciting evening, visitors can relax by getting a massage in the spa or visiting The Voodoo Lounge. This brightly lit area offers a stunning view of Las Vegas. But those looking for unique attractions will be happy to know that the center provides a variety of shows, including entertainment by world-famous magicians Penn & Teller. The wine enthusiast can also visit Rio's Wine Cellar & Barrel Room.
The Bellagio
This iconic hotel was the location of the first World Poker Tournament, kickstarting the poker boom of the 2000s. It also hosts one of the essential high-stake games globally: The Big Game. Visitors will recognize it as the filming location of movies like Ocean's Eleven and Focus. Poker players can walk around the different tables feeling like George Clooney or Brad Pitt or enjoy Bellagio's impressive art gallery featuring famous artists.
Casino de Monte Carlo
The view of the colorful city between the cliffs and the sea is enough to justify a visit. But it's a plus to play at the Casino that puts the city on the gambling world map. The luxurious interior would make you feel like you just entered a set of a James Bond movie. And as the Ian Fleming character, you will be able to play both Baccarat and Poker, among other games.
Poker is a fascinating game and, for many, a passion that will provide years of entertainment. However, by traveling to places like Macao or Monte Carlo, even the most seasoned players will be able to enjoy their game with a captivating background and create an unforgettable memory worthy of a Hollywood film.