Every adult who has ever bent over backward to make ends meet deserves to have an amazing vacation at least once or twice a year. People are not robots that can work tirelessly without rest or rewards, and vacations are the perfect solution for that well-deserved R & R.
You have vacation days at work because you need to take time for yourself to enjoy the fruits of your labor without your responsibilities breathing down your neck. Even a few days away from work can do wonders for your physical, mental, and emotional health.
So, don't forego vacations just because you think you can't afford them or because you would rather exchange them for their corresponding monetary compensation. Keep in mind that no amount of money in the world can bring back the time you lost because you were busy making more money.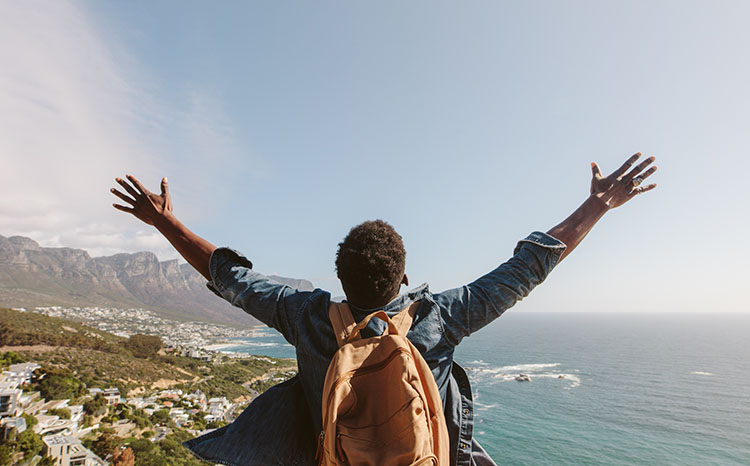 While you can still go and travel the world, take every opportunity to head out of the office. You're working so you can live, not living so you can work. That means that you should focus on doing activities that inspire you to keep going and spend less time overthinking your work because that can lead to burnout.
If you're worried about not planning your vacation the right way, remember that there are no right or wrong ways. There are only good and bad trips, but even those can be made better through your imagination. Besides, there are plenty of ways to spend your vacation, such as these three approaches:
The Complete Package
There are times when all you want to do is relax and have fun because, for once, you're going to let somebody else make the hard decisions. And that includes planning the best vacation yet. All you will have to do is show up and make the most out of your trip.
If you have the money to spend and no time to plan, your best bet will be to find an all-inclusive vacation package to your destination of choice. Most packages like these are comprehensive, which means you will no longer have to worry about the fine details because you can leave them all to the planner.
A complete package will include your accommodations, meals, tours, services, as well as Wi-Fi and cell phone coverage. That means you can sit back, relax, and enjoy your trip without worrying about planning your itinerary or booking accommodations.
The DIY Route
Of course, there will also be times when you want to enjoy your vacation, even if you're on a tight budget. Money shouldn't hinder your happiness, especially when there are ways to have fun while sticking to a budget—by taking the DIY route.
For this, you're going to have to be meticulous in planning your trip because you have to cover all your grounds. That will include finding everything that is cheap, but at the same time, won't compromise your comfort or safety. Keep in mind that you should never compromise your safety to save a few bucks.
That being said, you have to start planning this vacation earlier because you have to call in to book your flights and accommodations. You will also need to research the best but affordable restaurants, tour services, and activities you can do when you go to your choice of destination.
The Most Spontaneous Trip Ever
The last way to make the most memorable trip ever is by letting your spontaneity reign supreme. This means you can't make any plans besides choosing your destination, which you can even do randomly to keep you on your toes. This can be considered reckless or foolish, but it can be the best way to use your vacation days.
All you will need for this trip is a lot of pocket money and luggage full of clothes fit for any occasion. This is so that you can be prepared for anything that might catch your eye or pique your interests while traveling to your randomized travel destination.
Some might think that taking a spontaneous trip with no plans in mind is both a waste of time and money, but if that's something that you find enjoyable, then who cares what others think. Your vacation days are meant to be spent on what you want to do, no matter how weird or eccentric it can be.
Besides, everybody needs a little spontaneity once in a while to make life more exciting. What's the point of working day-in and day-out tirelessly if you can't do what you want? Life is too short to stay at home to watch movies, especially if you can be out in the world and traveling to your heart's content.